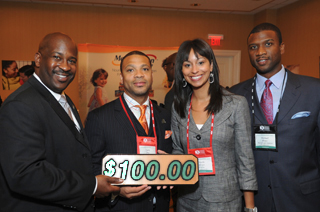 Membership fees are $100 per calendar year.
By joining the NSN organization you have taken an important step to invest in your personal development by gaining access to supplemental professional training & development.
to join NSN
With 18 chapters nationally, NSN leading organization focused on advancing your sales career. The NSN Annual Conference is an opportunity to meet and gain knowledge from executive level sales leaders. The annual conference brings in over 40 top companies hiring sales professionals in a variety of corporate industries. In addition, NSN can assist you with developing your "network" of professional contacts that can provide you with critical information & resources.
The benefits of NSN membership include the following:
Networking
• Connect with professionals in your area and nationally
• Gain access to local and national corporate partners
Skill Development
• Learn and cultivate new skills sets without risking your professional career
• Professional sales and sales management training and development workshops
Make a difference in your community
• HBCU Scholarship program awards multiple scholarships annually
• Local chapter initiatives allow for community involvement and mentoring
Financial Return
• Free admission and/or discounts to chapter events
• Discounted Annual Conference registration
National Sales Network continues to offer its opportunity to network and development professional relationships with members and corporate sponsors.
Imagine having the ability to talk to successful sales professionals from an industry you are pursuing BEFORE you take the leap. Then imagine having the ability to then approach the companies in the specific industry you are seeking to build your new career path. Priceless.
You are just one click away from joining the premier organization for African American Sales Professionals!
JOIN NSN!
to join NSN via our online secure server.